The conference will be held in the Technology and Innovation Centre of the University of Strathclyde.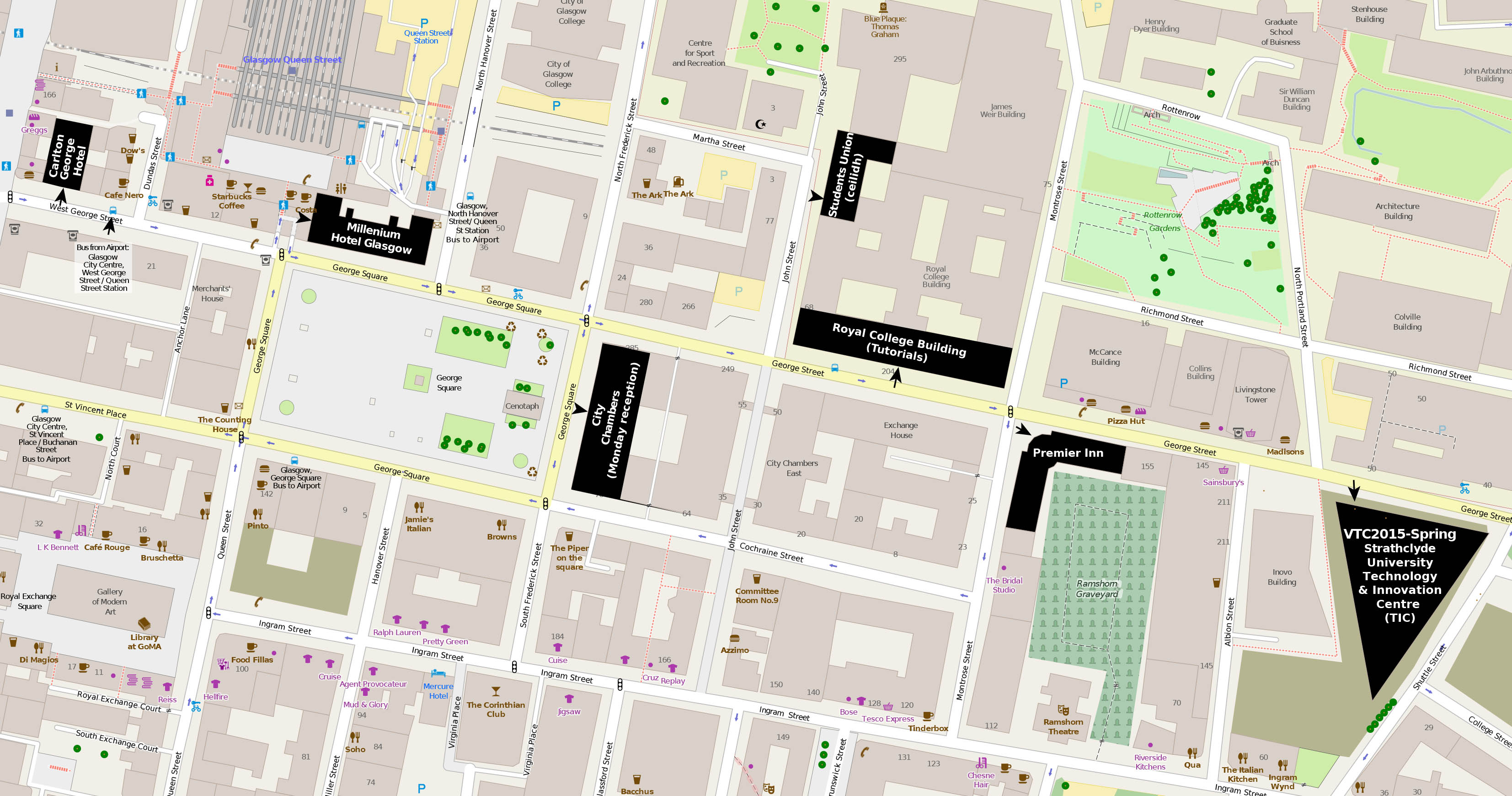 © Openstreetmap contributors. Arrows denote building entrances.
The Glasgow Shuttle bus offers a convenient meas to reach the city centre from the airport. The nearest drop off point is the Queen Street Station/George Square stop, which is marked on the map at the top left.
The conferencing facilities are spread over Levels 1, 2 and 3 of the building (the entrance is on Level 2). The VTC registration desk is on the left hand side as you enter the building, on the right of the building reception.
The reception on Monday evening is at the City Chambers, followed by a ceilidh in the University of Strathclyde Students Union. Both are marked on the map, and are a short walk away from the TIC. Registration at the TIC will close at 5pm on Monday: if you arrive after this, you can pick up tickets are the door to the reception or ceilidh.
Wi-Fi is available throughout the building. Eduroam access is provided - if you are from an institution with Eduroam, you should be able to log on with your own credentials. If you do not have Eduroam access, then you can connect to network TheCloud.
Level 3
Most of the conference rooms are on this level, along with exhibits and coffee.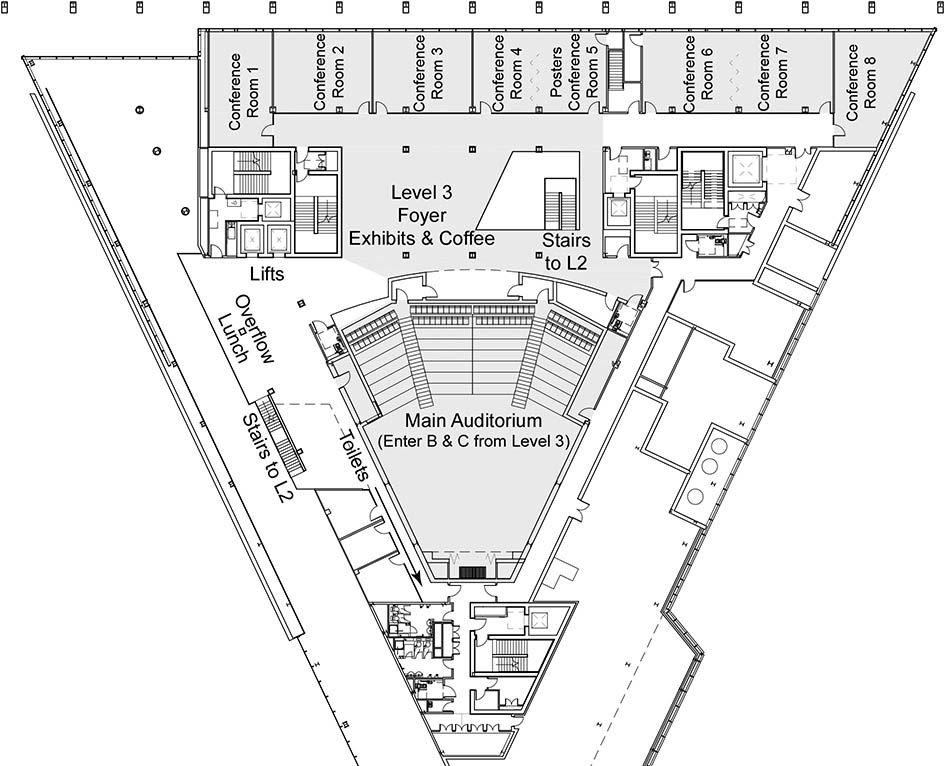 Level 2
Lunch is located in three areas on Level 2. If you arrive at an area that is full you will be directed to an area with space. Remember that tickets are required for all functions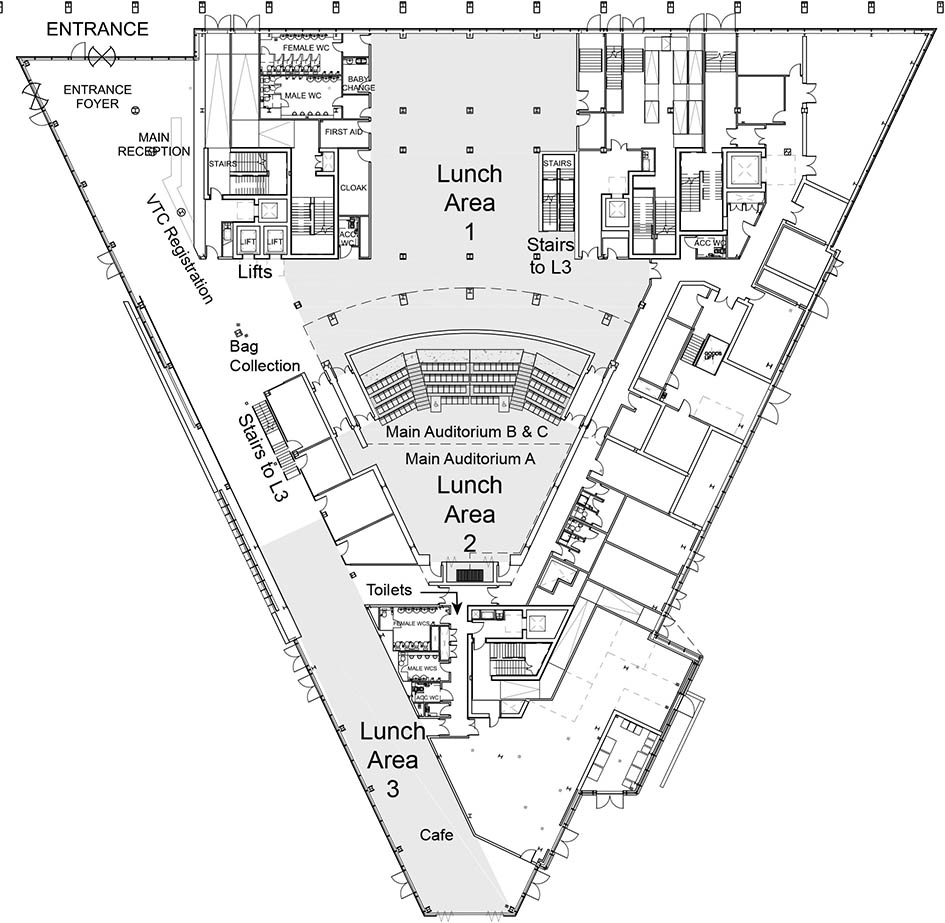 Level 1
The Level 1 Auditorium is on this level