Social events are an important part of every conference, as they provide an ideal platform for networking outside of the boundaries of the busy session schedule.
Welcome Reception
The reception will take place at the terrace level of the conference venue (International Congress Center Dresden). Get in touch with other attendees, while having a German beer and enjoy the beautiful view of the downtown area on both sides of the River Elbe. Additionally, you will be able to get to know the conference venue and orientation within the ICCD will become much easier for the consecutive days.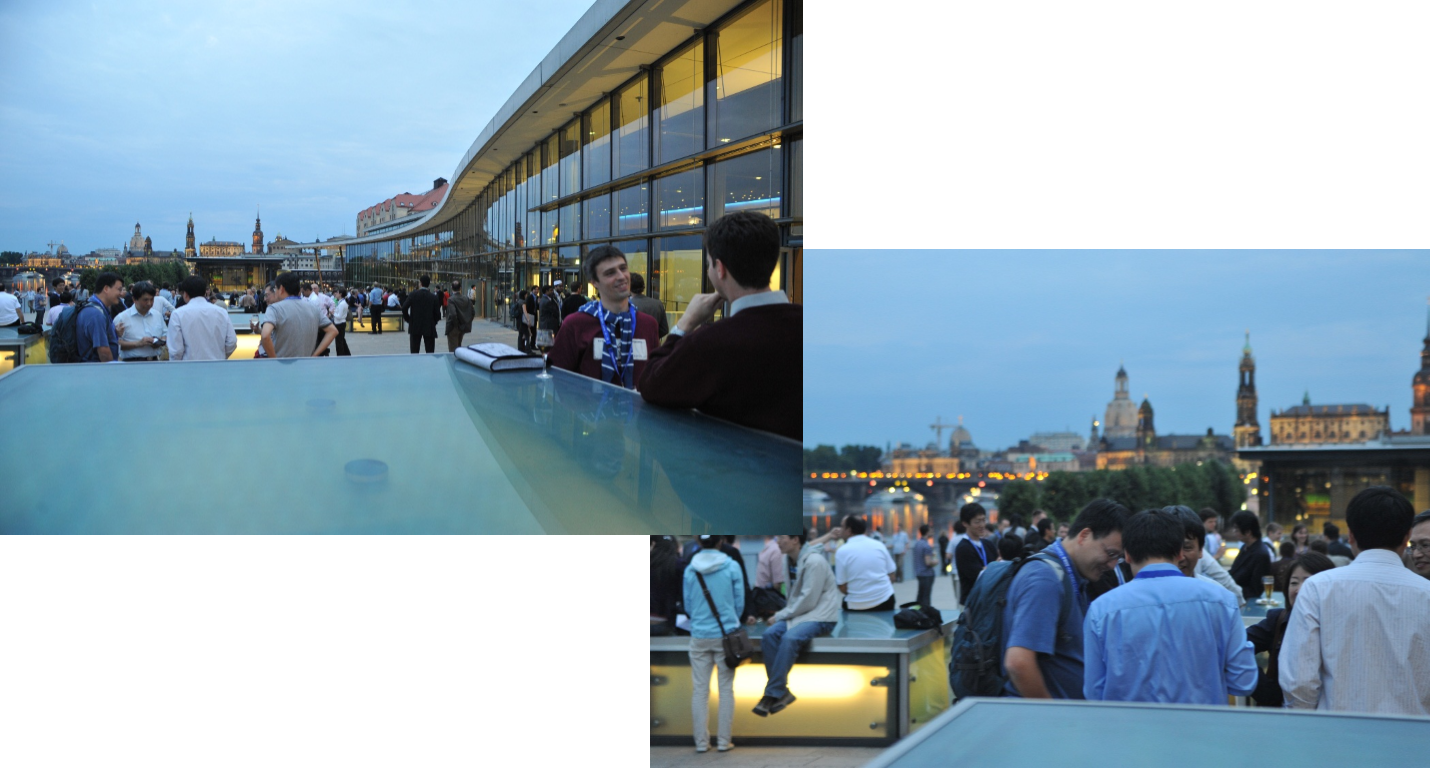 View from the terrace of the International Congress Center Dresden (ICC'09)
Banquet at Volkswagen's "Die Gläserne Manufaktur"
The banquet is the highlight of the social program at a conference. It provides an opportunity of networking in a more informal setting whilst enjoying local cuisine and entertainment.
A perfect place for a conference having "vehicular" in its name was found as location for the banquet.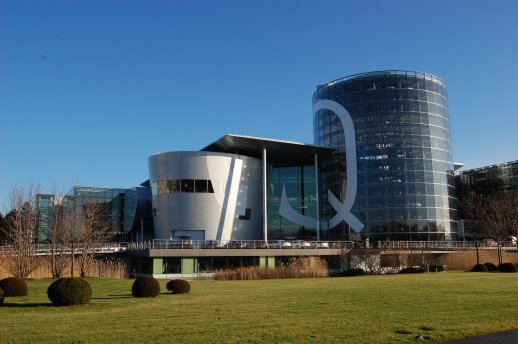 Volkswagen's "Die Gläserne Manufaktur"
Banquet Venue
"The "Gläserne Manufaktur" (literally: "Vitreous Factory", officially: "Transparent Factory") was designed by Dresden born architect Gunter Henn and built by Volkswagen for the production of its luxury sedan, the Phaeton. Located on a corner of Dresden's vast and picturesque Great Garden close to the famous down town area, it was opened in 2002. Since then it has become a well established location for all kinds of events including theatric plays, TV discussions, concerts (e.g., from the New York Philharmonic Orchestra) and banquets.
Both the German and English names of the factory not only describe its architecture but also stress the transparency of the Phaeton's production process.
Guided Tours
As the production lines are operated continuously, we are happy to offer guided tours of the venue throughout the evening. All dinner guests are invited to join.
Transport
Trams have been organized for transportation to the dinner location. The trams will pick up dinner guests at 6.30 pm, 6.45 pm and 7.00 pm from the close tram station "Kongresszentrum" and drop them in front of Volkswagen's "Gläserne Manufaktur". Please be in front of the conference venue 10 minutes earlier and you will be guided to the tram station. Transportation back to the conference venue is also organized by means of trams, which will depart 10.15 pm, 10.45 pm and 11.15 pm.